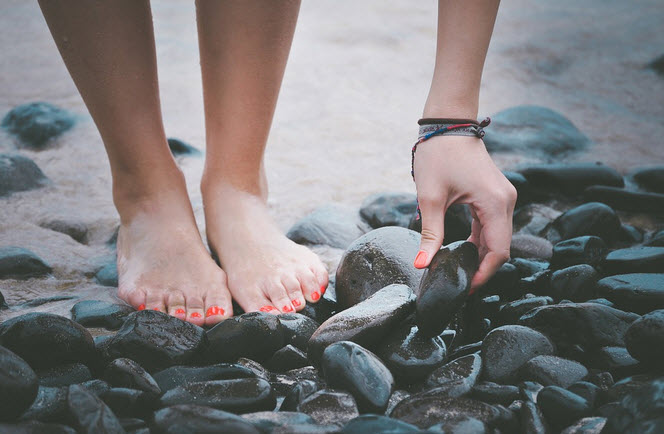 I makes my strides lighter
When I run without shoes, I automatically take lighter strides.
I used to run in super duper high-end running shoes, but all that cushioning had an impact on my running style. With the running shoes on, taking heavy strides felt good – in the moment – and I didn't realise that this unnatural way of running was actually injuring me.
Before, I thought I could fix problems such as knee cap pain by simply getting better and better running shoes, and swapping out old shoes for new ones more frequently.
Without running shoes on, I have gone back to a more natural stride; I run the way people ran before the invention of modern cushioning shoes. Continue reading "Why I run without shoes" →